Articles
Published: 30 March 2020

30 March 2020
COVID-19 and its impact on the wind energy industry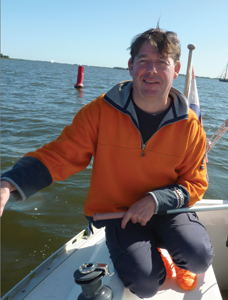 At the moment, the world is experiencing a health and economic crisis due to coronavirus disease 2019 (COVID-19). With many countries implementing measures such as travel bans and partial lockdowns to contain COVID-19 it is likely that our industry will be affected as well. The question is to what extent. I guess nobody knows the answer right now but the situation might affect supply chains and cause a shortage of personnel, lack of finance and a global downturn of the economy in general.
With modern technology and 24/7 control rooms around the world a lot of turbine servicing can be done remotely but in some cases humans on-site are still necessary. On Facebook, LinkedIn and other social media platforms many (servicing) companies are expressing their efforts to do everything in their power to keep all the turbines running. The situation might affect the revenues of wind farms due to lower availability but I guess this is just temporary.
Business wise (and in my personal life as well) I am seeing a lot of creativity in people trying to cope with the situation so it might also lead to good things from which we will benefit after we have conquered this crisis. Since in many countries people are already working from home, WindEurope has recently launched WindEurope Sofa Talks. This is a new series of free interactive webinars dedicated to important issues facing wind energy today and you can ask and receive answers to your questions in real time. For more information about this initiative go to windeurope.org/sofatalks.
Many governments have already announced financial support schemes of billions to protect companies and the economy. The European Central Bank has also announced a support programme for European Union members of € 750 billion. In the USA a lobby is ongoing to extend the Production Tax Credit for at least one year because if wind projects cannot finish construction in 2020, many could lose access to the federal tax credits. It is good that governments are doing what is in their power to protect our society and economy.
On a daily basis we receive and report news about new contracts signed, the start of new wind farms, the opening of new offices around the world, investment of billions in the wind energy by utilities and much more news about what is going on in our industry. So despite the global news being dominated by COVID-19, positive things are happening. To stay informed feel free to sign up for our free newsletter at windtech-international.com/nl.
The world still needs energy and it is still important to continue the transition to a green(er) economy. Wind farm developments might slow down for a while but they will not come to a complete standstill. I have been around for a while now and although some of us will go through a rough and sad period, I know for sure we will overcome this crisis as well.
Stay safe, healthy and above all positive!
Enjoy reading,
Floris Siteur
Publisher