Published: 01 February 2021

01 February 2021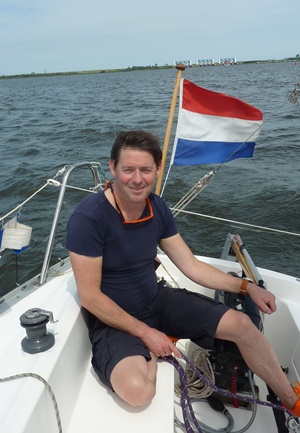 Will 2021 be the year of a green economic recovery?
Most of the world is still in the middle of the COVID-19 crisis, coping with the second wave and/or heading into a third wave. Although vaccination programmes have started, 2021 will still be a year of fighting the current pandemic. But 2020 was not all bad news.
According to WindEurope Wind Turbine Order Monitoring 2020, wind turbine orders in Europe went up by 74% in 2020 with a total capacity of 15GW. European countries ordered 8.2GW of onshore wind turbines, which is a 13% increase compared with 2019. Compared with the previous year, offshore orders grew sixfold to 6.4GW. The 104 orders came from 19 different countries over the year.
To help repair the economic and social damage caused by the coronavirus pandemic, the European Commission, the European Parliament and European Union (EU) leaders have now agreed on a recovery plan to lead Europe out of the crisis and lay the foundations for a modern and more sustainable Europe. The EU's long-term budget, coupled with NextGenerationEU, the temporary instrument designed to boost the recovery, will be the largest stimulus package ever financed through the EU budget. A total of € 1.8 trillion will help to rebuild a post-COVID-19 Europe. It will be a greener, more digital and more resilient Europe. NextGenerationEU is a € 750 billion temporary recovery instrument to help repair the immediate economic and social damage brought about by the coronavirus pandemic. To finance the recovery, the EU plan to borrow on the financial markets against more favourable rates than many member states could do when borrowing themselves.
In the USA there is a fresh wind blowing now that Joe Biden has been installed as the 46th president of the USA. As probably everybody already knows, on the first day of his presidency he signed an executive order to rejoin the 2015 Paris Agreement. Also, President Biden's climate plan is the boldest of any US president in history. Among his climate change proposals is a US$ 2 trillion investment in clean energy to create a carbon-free electricity sector by 2035. He also plans to improve energy efficiency in buildings and housing, and promote the production of electric vehicles and conservation efforts in the agriculture industry.
All these plans still need to be turned into actions but if the promise of a greener economy will become a reality, the wind industry can play an important role in it.
Like all previous 16 years we will continue in 2021 to bring you the latest news and technological developments in the wind industry and I look forward to working closely with many of you.
Enjoy reading,
Floris Siteur
Publisher