Published: 25 June 2021

25 June 2021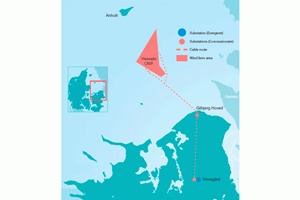 The tender for Hesselø OFW has been put on hold until the results of the preliminary site investigations have been further analysed. This decision is due to the preliminary site investigations having revealed soft clay formations, especially the upper 20-30 m below the seabed, in large parts of the area selected for the OFW.
The results appear to indicate less favourable site conditions than initially specified in the fine screening report, which may cause technical challenges in relation to installation. Currently, external consultants are conducting further laboratory analyses to fully assess the strength properties of the top soil in the area. These analyses are expected to be concluded in the fall of 2021 after which the DEA intends to initiate a new market dialogue to discuss the consequences of the results with the market players. Following the results of market dialogue and analyses, all input will be considered and the further tender process will be decided.