Published: 08 March 2021

08 March 2021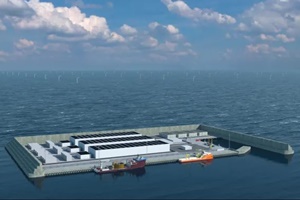 The Danish Energy Agency will conduct a market dialogue for potential bidders and relevant industries on the procurement framework for the coming
Energy Island
in the North Sea.
A broad majority of the Danish Parliament has agreed that the Energy Island should be an artificial island connecting and distributing power from the surrounding offshore wind farms.The Energy Island will be located in the North Sea with a starting capacity of 3 GW from connected offshore wind farms. The capacity may increase to 10 GW in future.
The market dialogue is part of the initial preparations for the coming procurement procedure for co-ownership of the Energy Island in the North Sea. The project contains unknown and untested aspects, not only in relation to the physical design and establishment, as well as operation and maintenance, but also the financial aspects in relation to business model, financing and risk management. The market dialogue will concern the co-ownership of the Energy Island in the North Sea and will not deal with the conditions for establishing wind farms and power transmission connections.
In order for the coming tendering of the co-ownership of the Energy Island to target the relevant tenderers, the Danish Energy Agency wishes to learn from the market dialogue how to optimise the timetable, how the co-ownership should best be structured, how an artificial island could be constructed, and how the project as a whole will become a profitable investment for both the commercial co-owner and the Danish State.
The Danish Energy Agency will invite up to a maximum of 10 commercial operators to participate in virtual dialogue meetings via Skype. The Virtual dialogue meetings with invited participants will take place between 22 and 26 March 2021.