Published: 12 July 2017

12 July 2017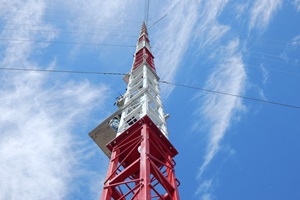 NRG Systems has announced that its longtime partner, Mumbai-based RK Systems, has supplied and erected India's tallest lattice met tower. Commissioned in June 2017 in Southern India, the tower stretches 150 metres high and features an array of NRG products, including 40C anemometers, 200P wind vanes, 110S temperature sensors, a BP20 barometric pressure sensor, and a SymphoniePRO data logger with iPackGPS.
RK Systems created the 150 metres tower for one of India's leading Independent Power Producers in renewable energy. To keep the tower stable, secure, and under the 250 kilogram weight limit, the company introduced a design that used square tubes instead of L' angle or channel. The tower was then subjected to the Indian government's current wind load software, which is 10% more demanding than the preceding software. The tower cleared the test to 55 metres per second.