Published: 03 July 2018

03 July 2018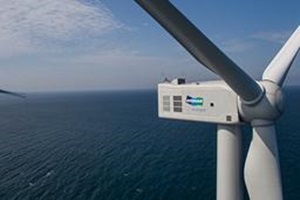 Doosan Heavy Industries & Construction (DHIC) has announced that it has been selected as the main contractor for the 8MW Large-Capacity Offshore Wind Power System Development project, a state project sponsored by the Korea Institute of Energy Technology Evaluation and Planning (KETEP).
DHIC, one of the five parties selected from the industry, academia and research sector, will be jointly carrying out the 48-month long project which is valued to be approximately 55 billion won. As the main contractor, DHIC will direct the design, manufacturing and demonstration of the 8MW model; Human Composites will manufacture the blades, and Seil Engineering will design and manufacture the lower section. The Korea Institute of Material Science will be responsible for blade design support and testing, whereas the Seoul National University(SNU) R&DB Foundation will be responsible for devising measures to reduce blade noise.
Related Articles
American Superconductor Corporation (AMSC) has announced that it has received an initial order worth more than US$ 10 million for wind turbine electrical control systems from South Korea's Doosan Heav ...Windtech International - Windtech International is the worldwide information magazine for the wind energy industry. It provides the ideal forum for the promotion and explanation of new products, techniques and applications. This trusted and well-respected source of information is read regularly by an increasing readership