Published: 24 January 2017

24 January 2017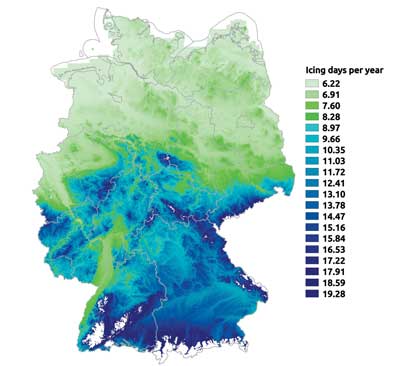 Experiences and Recent Developments in Germany
Ice throw from wind turbines is a serious environmental hazard. Experience in Germany may serve as a contribution to future standardisation of ice throw from wind turbines. No national or international standards exist, but they are urgently needed. The aim of this article is to give an overview of the critical points which should be assessed in a future guideline.
By Thomas Hahm and Nicole Stoffels, F2E Fluid & Energy Engineering, Germany
Want to read full articles? Sign up free of charge and login and read the full text of published articles on our website.