Published: 05 December 2022

05 December 2022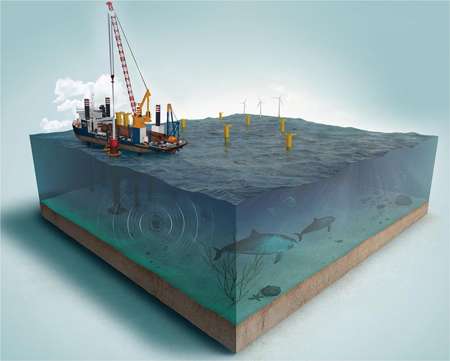 Marine Life Protection
Acoustic mitigation devices are one of industry-standard solutions for preventing adverse effects of marine infrastructural development works, such as physical interaction with construction equipment or exposure to high levels of underwater sound, they are able to temporarily remove wildlife from a project site and potentially harmful activities. However, not all acoustic mitigation devices are the same, FaunaGuard is a set of species-specific devices which are available for marine contractors and other interested parties to hire. These innovative, welfare-first modular devices create a marine mammal exclusion zone by targeting their respective hearing ranges and repelling them with specialised underwater sound patterns.
By Andrew Gillespie, Marine Protection Products Manager, Ace Aquatec, UK
Want to read full articles? Sign up free of charge and login and read the full text of published articles on our website.