Published: 13 September 2022

13 September 2022
Offering Benefits Compared with Conventional HVDC Copper Cables in Offshore Grids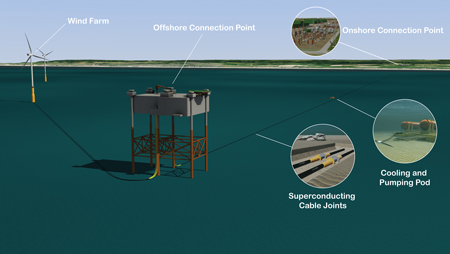 Subsea superconducting transmission cables, a new innovative cable technology, were shown to offer greater economic benefits to the energy system than conventional high-voltage, direct current (HVDC) copper technology in a 2050 offshore grid. The University of Strathclyde, Glasgow, Offshore Renewable Energy Catapult, UK, and SuperNode, Ireland, have conducted technical and techno-economic studies analysing the potential benefits of high-temperature superconductor subsea transmission cables compared with conventional copper 525kV HVDC cable technology.
By Maria O'Neill, Technology Analyst, SuperNode, Ireland

Want to read full articles? Sign up free of charge and login and read the full text of published articles on our website.