Published: 30 March 2020

30 March 2020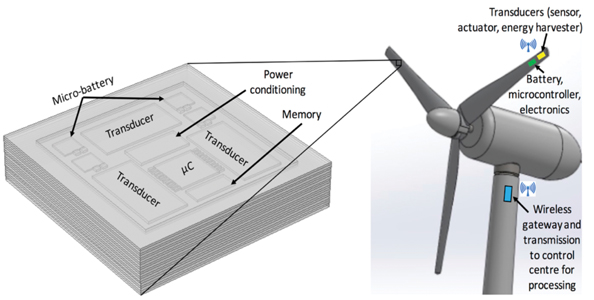 Using Solid State Batteries and Vibration Energy Harvester
As energy companies continue to look for more renewable and clean sources of energy, wind energy offers an ideal solution. However, this brings concern about the potentially high maintenance costs primarily due to difficulty accessing the blades. Fortunately, with developments in the internet of things leading to improved condition monitoring tools, sensors can be placed on the blades to provide real-time data of their health at any time. This in turn can enable essential maintenance to be carried out before failure due to common issues such as delamination, cracks, impact or ice. Powering these sensors is key to success – if the sensors themselves power down, then so too does the benefit of having a condition monitoring system.
By Denis Pasero, Product Commercialisation Manager, Ilika Technologies, UK
Want to read full articles? Sign up free of charge and login and read the full text of published articles on our website.