Articles
Published: 11 July 2017

11 July 2017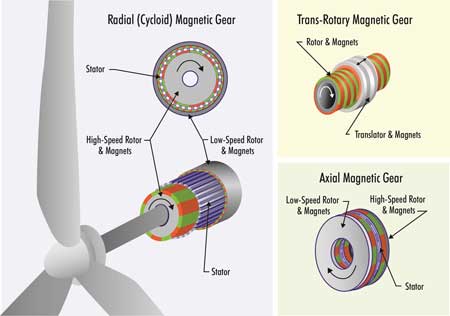 Exploring New Technologies for Extreme-Scale Turbines
Larger turbines – beyond today's multi-megawatt onshore and offshore machines – are one of the most attractive options for reducing the cost of wind energy. Continued technology scale-up to rated capacities of 10MW and beyond requires novel concepts for overcoming the fundamental limitations of today's turbine designs and materials, including structural constraints of drive-train components. This article explores how magnetic gearbox technologies could provide solutions.
By Luis Cerezo, Technical Executive, EPRI, USA
Want to read full articles? Sign up free of charge and login and read the full text of published articles on our website.