Published: 01 September 2021

01 September 2021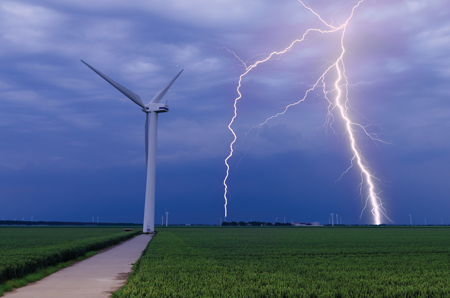 New Blade Coating Enhances Existing Lightning Protection Systems
Lightning damage stubbornly remains a major O&M expense for owner-operators in cost and frequency. Damage such as blade skin punctures, shell delamination, split trailing edges, and (less frequently) catastrophic damage to wind turbine blades is costly to repair and causes undesirable downtime. Even with the current mitigation systems in place, it is estimated that lightning damage costs the wind industry more than $ 100 million each year. Strikes are inevitable, and their frequency will only grow as turbines get taller, more onshore and offshore wind farms are developed, and our climate continues to change.
By Neal E. Fine, John A. Cooney and Christopher S. Szlatenyi, Arctura, Inc., USA
Want to read full articles? Sign up free of charge and login and read the full text of published articles on our website.