Sponsored Content

Category: Company Announcement

Company Announcement

Published: 14 April 2021

14 April 2021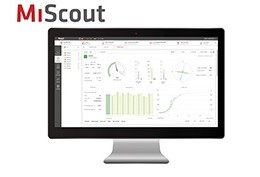 In 2018, the Danish automation and green tech company Mita-Teknik launched their new Miscout 5 SCADA solution. One of the markets where MiScout especially has shown its potential is on the Japanese market. Today, MiScout is controlling approximately 20 percent of the Japanese wind turbines. With around 800 MW wind power controlled by MiScout, Mita-Teknik has reached an important milestone for their own-developed SCADA and Asset Management System.
The success on the Japanese market is supported by their long-term cooperation partner, HOKUTAKU; "One of the major advantages of MiScout is the flexibility. The system can be fitted in order to match any user and setup perfectly." Says Saik Park, Section Chief at HOKUTAKU CO., LTD.

The MiScout SCADA system is supporting over 750 different turbine types, and provides analytical, predictive maintenance and forecasting tools to effectively optimize the performance of wind farms.
Category: Articles

Articles

Published: 04 February 2019

04 February 2019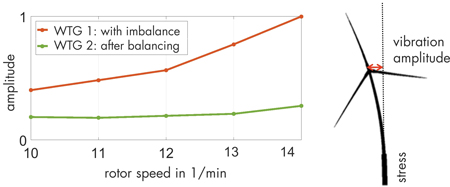 Load Monitoring and Lifetime Assessment of Wind Turbine Structures
A wind turbine is one of the industrial structures with the highest vibration loads within its lifetime. It has to withstand up to 250 million load cycles within approximately 20 years. The vibration loads of wind turbines vary considerably depending on the location and operational mode of the wind turbine. Even two wind turbines in the same wind farm may differ significantly in their vibration loads. In the design phase, these loads can only roughly be determined, leading to potential reserves of a turbine's lifetime during operation. Therefore, the structural monitoring of turbine towers is an essential part of controlling the lifetime of a wind turbine. In current operations on-site, the use of the retrofit solution SHM.Tower reveals that considerable reserves exist, allowing lifetime extension of turbine towers. Furthermore, lifetime-driven operation of wind turbines can be realised by using SHM.Tower, which is energy self-sufficient.
By Dr.-Ing. Carsten Ebert, Dr.-Ing. Manuel Eckstein, Dr.-Ing. Georg C Enss and Dipl.-Ing. Bernd Wölfel, Wölfel Wind Systems, Germany
Want to read full articles? Sign up free of charge and login and read the full text of published articles on our website.