Articles
Published: 06 March 2019

06 March 2019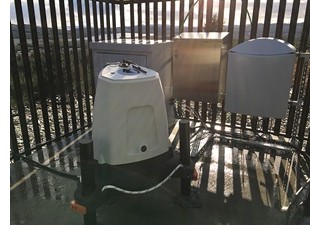 Ground-based Lidars (laser-based wind measurement sensors) provide wind farm owners and operators with the opportunity to remove the need for operational met masts. Using ground-based Lidars positively addresses Working at Height safety considerations with further benefits such as reducing the Levelised Cost of Energy maintaining assets such as met masts. And, with Lidar being mobile, it's easy to perform spot checks on other turbines around the wind farm in light of any performance considerations or turbine upgrades requiring validation.
Fully IEC Classified, the ZX 300 wind Lidar is already in use by leading and innovative power generators including Boralex, SSE and Ventient Energy. ZX 300 can be requested as standard from your turbine supplier, and is seamlessly integrated in to the site SCADA system giving complete access to the variety of wind measurements from ground-level through to 200 metres in height and above. These wind measurements provide a complete insight in to wind shear and veer across the turbine rotor and may also be used to fulfil necessary grid obligations on wind speeds.
In this use case of Permanent Met Lidar measurements are also being used for noise assessments, insurance / outage claims and for improving local forecasting for energy trading purposes making ZX 300 a truly versatile operational tool for wind farms. Offshore, benefits extend further to informing helicopter movements around site in addition to any O&M being undertaken with respect to crane lifts / Waiting on Weather reporting.
ZX Lidars provides ground-based Lidars, onshore and offshore, installed and operated by field services team ZX Measurement Services.