Published: 03 August 2022

03 August 2022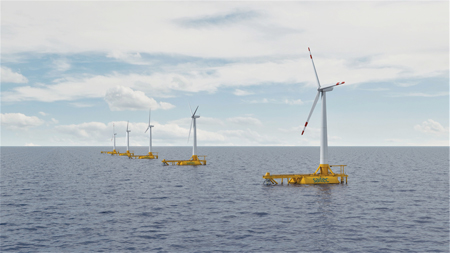 Mooring System Damage Detection in Floating Wind Turbines Through Satellite Positioning
A structural health monitoring system has been developed to detect damage in the mooring system of floating wind turbines by analysing the movement of the platform. A cost-effective smart sensor that combines a global navigation satellite system and an inertial navigation unit is used. The collected data is used to create mathematical models when the system is healthy. After the so-called learning period, new incoming data feeds the models, which in turn evaluate the behaviour of the platform compared with the reference situation. If the difference exceeds a threshold, damage in the mooring system is assumed.
By Jon Basurko, Researcher, IKERLAN BRTA, Spain
Want to read full articles? Sign up free of charge and login and read the full text of published articles on our website.