Published: 11 November 2019

11 November 2019
Drone-Borne Magnetic Technologies Provide New Opportunities for Mapping of UXO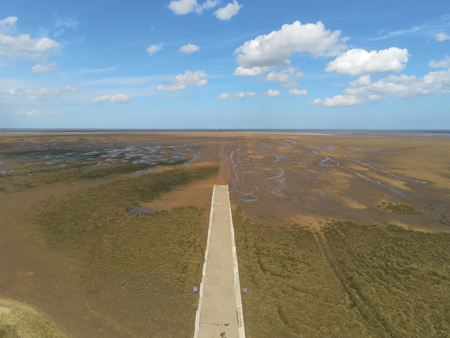 Clearing of unexploded ordnance (UXO) is critical for the safe construction of offshore wind farms in old war zones. While most UXO is ferrous, the preferred mapping technique is by magnetic sensors. These are towed behind vessels in the offshore area, while a combination of small survey boats, all-terrain vehicles and walking personnel are often used to cover the near- and onshore cable landing point area. However, intertidal zones, such as the edges around the North Sea, are notoriously difficult to access by traditional mapping platforms. As a consequence, mapping of intertidal UXO is often incomplete and imprecise, which causes delays during the UXO clearing operation or, worse, safety issues and delays once the construction of the wind farm has begun. In this article, we present a case study by UMag Solutions and Ørsted from Hornsea II in the UK and explain the power of drone-borne magnetic mapping of intertidal UXO.
By Arne Døssing Andreasen, CEO, UMag Solutions, Denmark
Want to read full articles? Sign up free of charge and login and read the full text of published articles on our website.
Related Articles
Making Inspection More Cost-EffectiveIn this article, Marcel Bruins explains how rotor blades can be inspected using drones. The idea of performing rotor blade inspections in a safer and more cost-eff ...Windtech International - Windtech International is the worldwide information magazine for the wind energy industry. It provides the ideal forum for the promotion and explanation of new products, techniques and applications. This trusted and well-respected source of information is read regularly by an increasing readership