Articles
Published: 31 August 2017

31 August 2017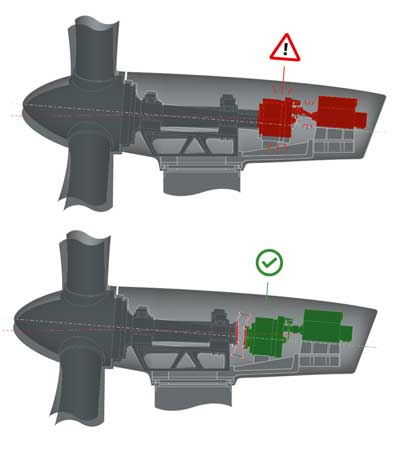 Enhancing Reliability and Reducing LCOE of Drive-Trains
Advances in design, materials and drive-train testing have resulted in substantial improvements of wind turbine reliability, particularly in the 2–4MW class [1]. But with continuous growth in size of turbines, the risk of gearbox damage appears to be back on the agenda. Further upscaling of conventional drive-train designs is limited and alternative architectures might be required. A flexible element at the low-speed shaft allows the gearbox to be mounted rigidly to the main frame and relieves the gearbox from unnecessary stress and fatigue. The author of this article was part of a team that recently presented the results of a load study of such a system [2]. The focus of the current article is on a commercial study with the objective to identify the potential of reducing operational cost (OPEX) and enhancing levelised cost of energy (LCOE), using the example of a 6MW offshore wind turbine.
By Alexander Kari, Geislinger GmbH, Austria
Want to read full articles? Sign up free of charge and login and read the full text of published articles on our website.