Published: 10 May 2023

10 May 2023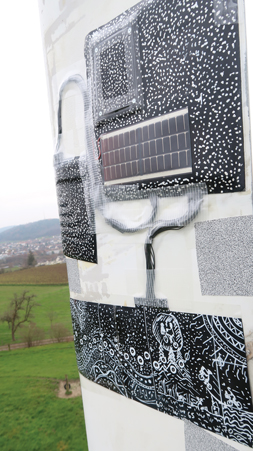 Blade Surface Aerodynamic Pressure Measurements
Both the aerodynamic/acoustic design of the rotor blades and their performance during operation can be improved by measuring the aerodynamic surface pressure distribution. For blade design, an understanding of the three-dimensional (3D) unsteady aerodynamics can allow the aerodynamic profiles to be optimally chosen and distributed along the blade length. An understanding of the acoustic emissions can allow the blades to be optimally designed in terms of noise production and to identify and avoid undesirable effects such as flow separation. For wind farm operation, an understanding of the 3D unsteady aerodynamics can allow controller settings to be optimised depending on the site and layout conditions, as well as leading edge erosion and even structural damage to be detected and classified. This can support decisions for maximising production and optimising the maintenance strategy. The Aerosense MEMS-based surface pressure and acoustic smart measurement system seamlessly enables the acquisition and exploitation of such measurements in an industrial setting for the first time (Figure 1).
By Sarah Barber, Head of the Wind Energy Innovation Division, Eastern Switzerland University of Applied Sciences, Switzerland
Want to read full articles? Sign up free of charge and login and read the full text of published articles on our website.