Published: 01 November 2019

01 November 2019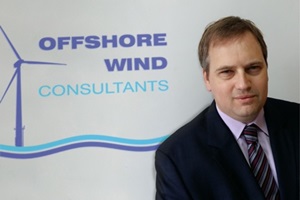 With offshore wind plans in Australia moving forward, Offshore Wind Consultants (OWC) is setting up an office in Australia. OWC's main office in Australia will be located in Perth, Western Australia, with a satellite office in Melbourne, Victoria.
Simon Healy will head up OWC's operation in Australia. Throughout his career, Healy has held senior management roles in Australia, Singapore, Middle East and West Africa. He has broad experience from offshore operations, including cable installation and maintenance, offshore construction, and offshore supply and logistics, and an understanding of the commercial, contractual, technical, HR and HSEQ aspects of offshore operations.