Published: 25 October 2019

25 October 2019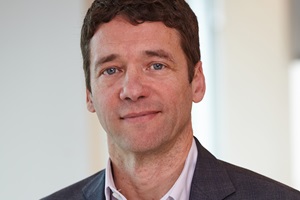 Avangrid Renewables has announced that Alejandro de Hoz, currently the company's Vice President of Offshore Wind, is appointed to the role of President & CEO. He succeeds Laura Beane, who has decided to leave the company.
With experience in both onshore and offshore renewables around the world, de Hoz will be responsible for driving continued growth in this part of Avangrid's business. Prior to Avangrid Renewables, de Hoz was Offshore Business Performance director for Iberdrola charged with preparing the company's offshore wind pipeline for competitive auction processes in the UK and Germany. Previously, he held positions within the Iberdrola group developing the onshore wind business internationally in France, Mexico and Brazil. De Hoz holds a degree in physics from the University Complutense of Madrid and an MBA from ICAI-ICADE University of Madrid.