Articles
Published: 08 January 2020

08 January 2020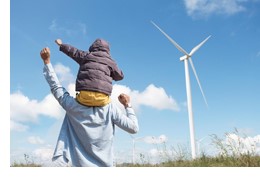 Wind turbine gearboxes and bearings fail. Our range of DuraGear™ lubricant additive treatments repair previous damage, reduce wear, friction and failures in oil and grease lubricated systems. Our technology enhances component performance and energy efficiency for long term protection: wear in tribological systems is reduced. Once added to the lubricant, our products, specifically developed for wind turbines, provide you with protection over many hours of operation.
DuraGear W100 is a gearbox oil additive concentrate specifically designed for wind turbines.
DuraGear W100 offers the following benefits:
Repairs damaged gear surfaces within the gearbox
Increases smooth running and reduces wear
Extends the life of the lubricated component
Proven reduction in friction, increasing efficiency
Suitable for application in old and new wind turbines installations to extend service life
We have treated wind turbines around the world more than 3000 times with REWITEC technology.