Articles
Published: 30 November 2020

30 November 2020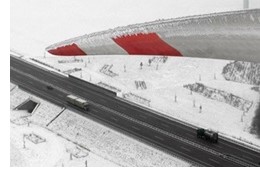 The PolyTech ice detection system is still available for the Senvion 3XM and MM wind turbines and is fully integrated into the control system. This deep integration enables the automatic starting and stopping of the wind turbines. Functionality and added value are accessible without restriction both for existing systems and for new retrofits.
A large part of the service business of Senvion turbines is now carried out by Siemens Gamesa Renewable Energy and Deutsche Windtechnik X-Service and PolyTech relies on the continuation of the successful cooperation. For ice detection systems already installed under Senvion, this means that operation and spare parts supply will continue as usual. In addition, optional upgrades can be used to further extend the added value and functionality of the system.
The rotor blade-based ice detection system of PolyTech is also available for Enercon wind turbines with full integration depth. For all other types of wind turbines the system is available as a manufacturer-independent monitoring solution. The customer has the choice of receiving the hardware as a one-off investment or ice detection as a service without initial investment costs.