Articles
Published: 21 May 2020

21 May 2020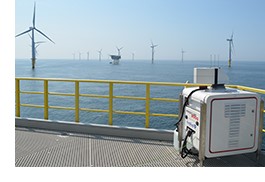 The wind industry has matured, and so has its technology. Today, innovators around the globe are embracing wind lidar with fantastic results.
From development to operations, wind resource assessment to power performance testing, lidar is changing our industry. It is augmenting and replacing traditional measurement technologies and practices, enabling companies to act more decisively, achieve previously impossible levels of certainty, and improve profitability.
The most trusted name in remote sensing
Leosphere's WindCube series is the most recognized and trusted suite of lidar technologies. With several lidar types available, WindCube can be deployed in all phases and types of wind farm projects.
Are you ready to lead with lidar? Add certainty, bankability, and profitability to your wind energy projects. Leosphere, a Vaisala company, is here to help — just like we have been for decades and 1,800+ deployments.