Articles
Published: 19 June 2020

19 June 2020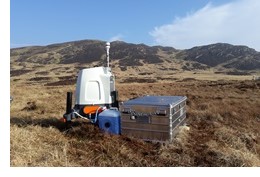 There is already a significant demand for wind Lidars and associated wind measurement equipment to accelerate delayed wind programmes.
ZX Measurement Services would like to support you during this period of time. We have Lidars from ZX Lidars and Leosphere (a Vaisala company), and Sodars from AQSystems available to support your campaigns and we can manage any existing fleet of devices from those Remote Sensing Device OEMs also that you may own or operate, in addition to supporting any met mast requirements you may still have.
To work efficiently and effectively for you we can make use of this time to start planning your campaigns and while there is already a wave of new measurement campaigns planned, we have the capacity to support projects across Europe directly and through our ZX Measurements Network globally.
Plan from today so that we can work with you safely and sensibly tomorrow. We're here to continue providing excellence in project data, no matter what the situation. Drop an email in to
This email address is being protected from spambots. You need JavaScript enabled to view it.
so we can start to help you now.