Published: 21 January 2022

21 January 2022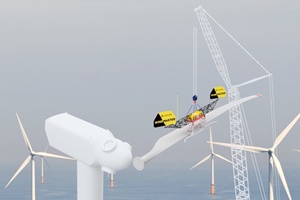 Rope and Sling Specialists Ltd. (RSS) has been named a UK distributor of Verton's load orientation products. Verton is the inventor of a remote-controlled load orientation system, which makes taglines obsolete, removing the need for workers to be near moving or suspended loads.
Solutions include the Everest 6, a 20-ton load orienting spreader beam; Everest 30, a modular load orienting system for a broad range of working load limits; Windmaster, a load orientation device for wind turbine erection; and modular SpinPod technology, which uses gyroscopes and sophisticated control systems that orientate suspended loads remotely. RSS already stocks the full catalogue of products from The Crosby Group, which recently
completed
an investment in Australia-based Verton.