Published: 16 June 2016

16 June 2016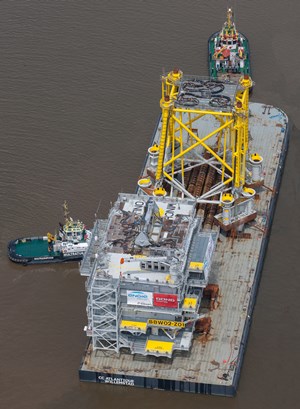 The consortium of ENGIE Fabricom and Iemants which was contracted by DONG Energy has finalised the fabrication of the High Voltage Offshore Substation (OHVS) and jacket for the Burbo Bank Extension offshore wind farm. They have been shipped out towards their final destination located on the west coast of England. The jacket and substation will be installed at sea by the end of June.
The Burbo substation is the first to be completed of the five awarded to the consortium by DONG Energy. ENGIE Fabricom is in charge of the complete fabrication and commissioning on site of the five offshore substations. Iemants is responsible for the steel construction and architecture of the five substations and the jackets. The project started in December 2014 and the last substations are due to commission in 2017.