Published: 10 May 2022

10 May 2022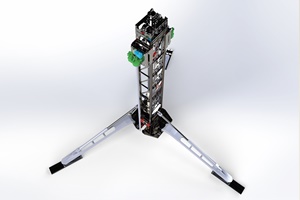 Feritech Global has announced the launch the Sealance. The Sealance is an adaptable survey device offering simultaneous deployment of up to three geotechnical tools.
Sampling can be achieved using the two powered feed systems, coupled with any two of the following tools: Vibrocorer, Cone Penetration Testing equipment, push corer or rotary coring drill. The Feritech heat flow system can also be deployed simultaneously. Feritech Global provides information for clients who want to build installations out at sea, such as wind turbines, oil pipelines, or undersea cables. The Sealance will be available from Feritech Global from September 2022 and can be pre-booked for projects.