Published: 17 January 2022

17 January 2022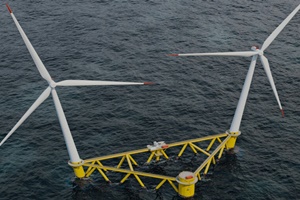 Hexicon's Twin Hub project has now been awarded a marine licence for a renewable energy test site in Cornwall, South West England.
Hexicon completed the acquisition of the consented site in
July 2021
and will deploy Hexicon's twin-turbine floating foundation for a 30-40MW floating offshore wind demonstration project. Hexicon is working with Bechtel to deliver the scheme. The project plans to utilise existing infrastructure already installed on the site, including an offshore export cable, an onshore substation, and existing grid connection agreements.