Published: 26 August 2020

26 August 2020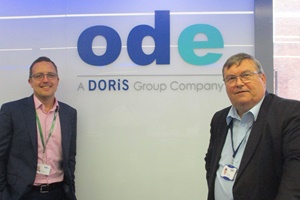 ODE, which as part of the DORIS Group leads the global renewables business line, has announced the addition of David Robertson to the company's management team.
Supporting ODE's London-Wimbledon corporate office and the new facility at The Exchange in Aberdeen, Mr Robertson will manage all aspects of the global renewable's business. Mr Robertson with over fifteen years in the industry. This experience includes working on both the developer and on the contractor sides of the business and geographically extends across involvement in the UK, Europe, Asia and North American offshore renewables markets.