Category: Previous Issues

Previous Issues

Published: 22 September 2016

22 September 2016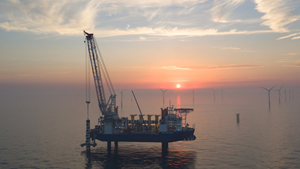 Thursday 22nd of September, Parkwind and Jan De Nul NV successfully installed the last foundation for the Nobelwind wind farm.
All 51 foundations have also been fitted with the associated transition pieces for the installation of the WTG V112 3.3 MW from Vestas. Parkwind expects to finalize the project in the first half of 2017.