Published: 12 February 2020

12 February 2020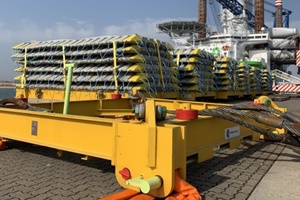 Pipeshield International, a Tekmar Group company, has announced a contract award from Seaway Offshore Cables to design, manufacture and supply scour and cable protection for the 12MW Coastal Virginia Offshore Wind (CVOW) off the East Coast of the USA.
Pipeshield is contracted to supply 30 bespoke concrete mattresses and associated lifting equipment for the protection of subsea cables. The company has engineered a solution based on N2 edge blocks, formed using heavy density minerals and a concrete mix.