Published: 07 December 2017

07 December 2017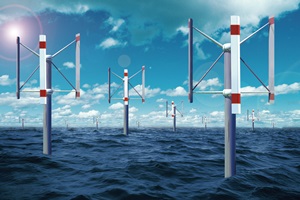 VertAx Wind and the University of Edinburgh have signed the first commercial licensing agreement for the C-Gen Permanent Magnet Generator developed at the University. The worldwide agreement enables VertAx to build the technology into its multi-megawatt vertical axis wind turbine currently under development.
C-Gen is an air-cored, lightweight, "no cogging" design. Its development started in 2005 under the Scottish Enterprise Proof of Concept Programme, and it has since been demonstrated at various scales up to 1MW. Edinburgh Innovations has supported C-Gen's development at every stage, from early progression of the technology and identification of funding opportunities through to commercialisation, which includes managing the intellectual property and licensing. VertAx, based in Guildford, Surrey, was established in 2007.